Increase Productivity by 50%, Grow Sales by 30% & Get More Customers.
3GB Clinics CRM – Get Organised, Sell More & Grow Your Business. If you have a clinic or beauty business you are more than likely using 4 to 5 different applications that are costly and HUGELY inefficient. 3GB Clinics CRM Eliminates the need for multiple applications and comes with an automation engine that enables clinics to automate most, if not all, repetitive business tasks and processes.

Enquire now and be Inspired. Enquire Now!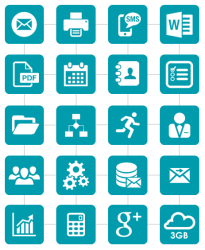 Get Organised – All-in-One
  Kill Admin

  Mng Staff, Bookings & Customers

  Any Device Calendar

  Auto Invoices & Accounts

  Get Back More Time

Grow Productivity by atleast 50%
Enquire now and be Inspired. Enquire Now!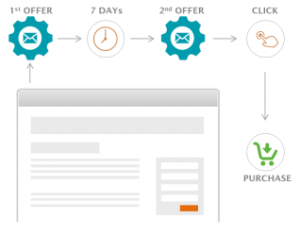 Sell More
  Increase Repeat Business

  Convert More Leads

  Close More Sales

  Increase Loyalty

  Sell More Packages

  Increase Sales by 30%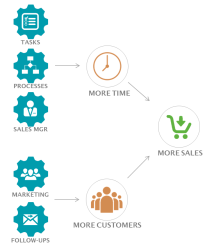 Grow Your Business
  Automate Marketing

  Get More Bookings

  Get New Customers

  Sell More Products

  Easier, Faster and Cheaper
If you have a Clinic or Beauty Business you have a booking system to manage bookings; you either use Outlook or Gmail to manage customer & staff emails; you use a PC or Mac to store template documents, consent forms or pictures and use word to create documents or letters which then you convert into PDF. You also are probably using a different system to manage your leads, marketing and sales.
Wouldn't it be great if all these were on a single system? Wouldn't it great if all these apps could talk to one another? Imagine: your Email talks to Word and tells it to write a personalised letter and attaches it to a personalised email and send. This is the power of 3GB Clinics CRM with Application Convergence – applications that talk to one another automatically. Read on and be amazed!
Enquire Now and be Inspired. Enquire Now!
3GB Clinics CRM Suite Come With: 3GB Word, Email, Fax and SMS Clients, Contact and Action Management, Case Manager, Treatment & Service Manager, Product Manager, AutoPilot Marketing with Campaign Manage, Automation Engine with Auto Business Workflow, Lead Manager and Sales Pipeline, Calendar System with Appointment Manager, Meeting Invites and SMS Confirmations, Sales, Payments & Accounts with Auto Invoices, Auto Document Generation, Management and Storage with Exchange, iPad and Google Calendar Integration.

Jim Kostakis
CEO, Australian Laser & Skin Clinics
"Implementing a new Business System for all our clinics was a serious challenge. 3GVision took care of everything from importing customer & product data to training of all staff; they did what others couldnt."


Emanuel de Sousa
CEO, 3G Vision
"I challenge you to find a better Clinic System! 3GB Clinics CRM comes with 26 Apps and is the only Clinic System with CRM, Sales and Business Automation.