We are very excited to announce "3G Business Private Cloud"
3GB Private Cloud – All the benefits of Software as a Service (SaaS) without browser issues and the poor Graphical User Interface (GUI).
3G Business Private Cloud, comes with 26 Business Applications delivered via a familiar Microsoft Office user interface, no need for 1 app for this and 1 app for that with all data stored in one place. Now you can access your entire business on a Private Cloud anywhere, anytime from any device.
Image using your IPad to view all customer enquiries, all work completed by all employees and the ability to send emails with an 3GB Outlook like email client. The power of a win app running on the cloud accessed via an iPad.
Cloud doesn't have to look like this: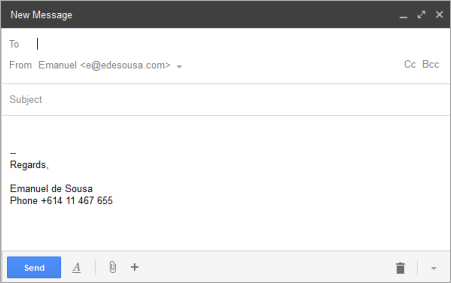 Imagine this on any device: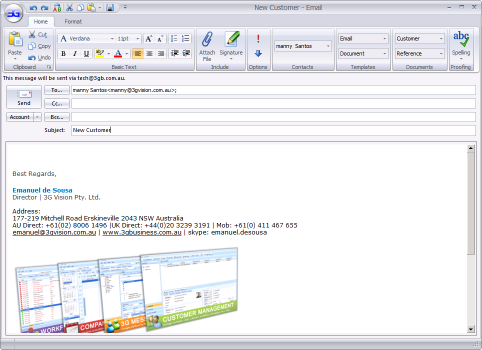 With the main benefits that ALL your Business Apps and Business Data is in one place that you can view any time on any device.
What 3G Business aims to deliver:
Simplify and automate parts of your business – Save 50% on admin costs.
Automate Marketing – Finds new customers and greatly increases sales.
Streamline and Automate Sales – Increase sales by at least 30%.
Now you can compete with large business.
3G Business is an All-in-One business system with CRM, sales, marketing and business automation, 3GB automates almost all your sales, administrative functions, marketing and account management, and hands you back valuable time to grow your business and address your Customers' needs better.
The Complete 3G Business Suite Come With: 3GB Word, Email, Fax and SMS Clients / 3G Messaging System – Email, Fax, SMS, VMS & Phone / Contact and Action Management / Case Manager, Job & Service Manager, Product Manager / AutoPilot Marketing with Campaign Manager / Automation Engine with Auto Business Workflow / Lead Manager and Sales Pipeline / Calendar System with Appointment Manager, Meeting Invites and SMS Confirmations / Sales, Payments & Accounts with Auto Invoices / Auto Document Generation, Management and Storage / Exchange, iPad, Skype, Google Calendar and Web Integration.
For more information on how to improve your business please visit our visit our web site www.3gbusiness.com.au

Emanuel de Sousa – Sales & Marketing
emanuel@3gvision.com.au  | www.3gbusiness.com.au